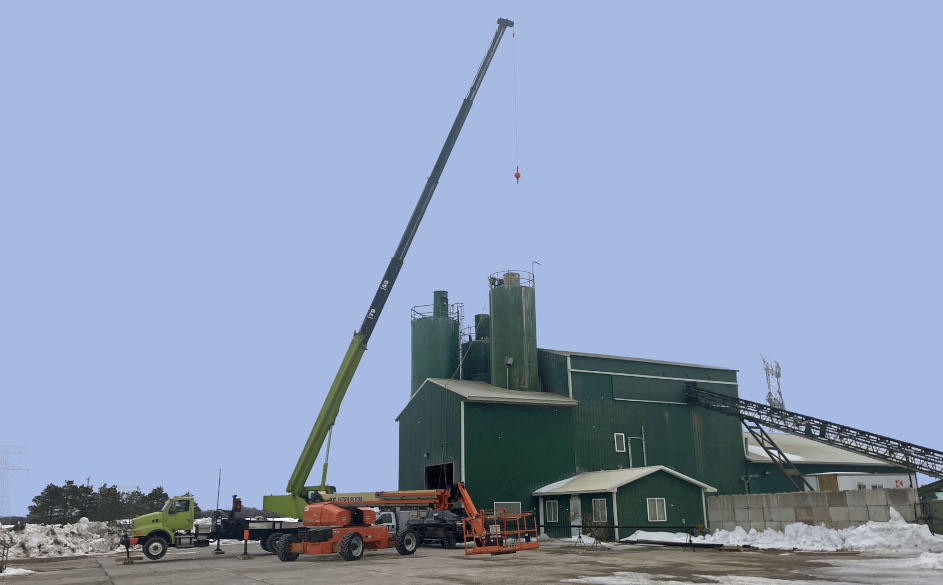 Crane Service in Central MN with 40 Ton, 15 Ton and 4 Ton Truck Cranes
When you need mobile crane service, you need professional operators who can get the job done safely and efficiently.
Our NCCCO certified crane operators are committed to meeting your project needs in the most cost-efficient manner possible.
Whether it's industrial, commercial, agricultural or residential; we are ready to serve customers in Central MN and beyond.
Our 40 Ton Truck Crane, 15 Ton Shuttle Lift Crane and 4 Ton Service Truck Crane are ready 24/7 to handle your project!
HVAC Roof Units
Roof Trusses
Structural Steel
Power Plants
Waste Water Treatment Plants
Grain Elevators
Silos
Precast Concrete
Roofing Materials
Signage
Mechanical Units
Tanks
Machinery
Windmills